Three new Non-Executive Directors have joined PHIN's board, including two consumer and patient advocates and one of the UK's leading plastic surgeons.
London, 28/01/2021: The Private Healthcare Information Network (PHIN) has announced the appointment of three new Non-Executive Directors. Two have been appointed for their experience and expertise as consumer and patient advocates.
Kay Boycott joins PHIN's board having recently stepped down as the Chief Executive of Asthma UK and the British Lung Foundation, bringing with her experience and expertise in consumer and patient communication, particularly in the digital space. She is also a Non-Executive Director for Imperial College Healthcare NHS Trust and a General Advisory Council Member for the King's Fund.
Nina Hingorani-Crain has served on numerous national boards, and is currently a Non-Executive Director of the Charity Commission for England & Wales, and Oxleas NHS Foundation Trust. She brings a wealth of experience in developing information and services to meet the needs of consumers, and championing transparency and improved provision for the benefit of patients.
Mr Nigel Mercer will be familiar to many in the sector. Nigel is a distinguished plastic surgeon with a private practice based in Bristol. As the former President of the Federation of Surgical Specialty Associations, and Chair of the Surgical Forum of Great Britain and Ireland, Nigel is a prominent leader in the consultant community. He has worked alongside PHIN on several high-profile initiatives, and has been an advocate for improving transparency and information for patients.
"I am delighted with the Board appointments we have made today. We had an extraordinarily strong field of applicants, and we're really pleased to have such esteemed colleagues to bring fresh ideas and commitment to the Board.
"Over the past 5 years PHIN's focus has been on working with the private healthcare sector to build transparency, improve national data standards and produce high quality information. Over the next five years we will focus much more on publishing information from the data we hold, and getting this in front of consumers and patients where it can be used to help make informed choices. Kay and Nina bring a wealth of experience from which PHIN can benefit in this area.
"Mr Nigel Mercer is well known to me, and I'm sure to many in the private sector, not only as leader in his clinical field, but as a champion of better standards in healthcare. I look forward to working with them."
Dr Andrew Vallance-Owen, Chair of PHIN
"With the significant events of 2020 and the likely long-lasting impact on health provision, it's never been more important that there is real transparency in terms of safety and quality for anyone considering private treatment.
"I am passionate about supporting people with clear and accessible information, and creating great digital health products. I hope to contribute my experience from leading the transformation of multiple information services as a member of PHIN's Board."
Kay Boycott
"I am delighted to be invited to join PHIN's Board. I am a passionate believer in the need for a strong and transparent healthcare system, one in which the private sector has a central role to play alongside the NHS. My family and I are users of both, and both are systems I also have familiarity of working in. So I feel a deep commitment to PHIN's ambition, vision and values.
"In joining the Board, I also hope to draw on a number of interesting parallels from my 25 year career – including experience, in different sectors, of how developing information and transparency to meet the needs of consumers, support informed choice and drive improvements, can also deliver tangible value and growth to the market itself."
Nina Hingorani-Crain
"I have worked for some years alongside PHIN in my previous roles to bring safety, regulation and transparency in private practice up the agenda of the surgical associations and Colleges.
"My appointment to the Board of PHIN, as the medical profession's nominee, allows me to further that cause and I look forward working with the Board and PHIN to deliver the CMA directive and make medical private practice safer for patients."
Mr Nigel Mercer
Kay Boycott
Kay has extensive experience in healthcare; including digital health, consumer healthcare, health services, medical research and pharmaceuticals. With a background in commercial marketing, she has also held senior national charity roles – most recently as Chief Executive for Asthma UK and the British Lung Foundation leading them through a successful merger.
She has a record of delivering impactful new campaigns and consumer products, characterised by insight driven innovation and cross-sector partnerships. Kay is currently a Board member and Audit and Risk Committee Chair for Durham University, Non-Executive Director for Imperial College Healthcare NHS Trust and a General Advisory Council Member for the King's Fund.
Nina Hingorani-Crain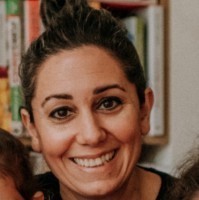 Nina is dual qualified in Law and Chartered Accountancy, and has enjoyed a diverse 25-year career with high profile roles in the corporate, public, regulatory and charity sectors (including private healthcare where she began her working life). She has lived and worked for 12 years in Europe, the Middle East and Africa, her leadership experience extends to governance, strategy, consumer, stakeholder engagement, regulation, policy, corporate finance, audit, risk management, programme and change management and operations.
Her executive career includes 10 years advising consumer businesses at various stages of their lifecycle (including UK & global financial insurers), followed by 10 years in leadership roles at the UK's financial regulator (including as Chief of Staff and Principal Private Secretary to the Chair during the global financial crisis). After leading the establishment of the new consumer focused financial regulator, and a secondment to Age UK to inform the strategy of placing consumer needs at the heart of this regulatory mandate, in 2015 she changed focus towards a Non Executive career. She is currently on the following Boards: Charity Commission for England & Wales; Oxleas NHS Foundation Trust, where she also chairs the Workforce Committee; and National Residential Landlords Association.
Mr Nigel Mercer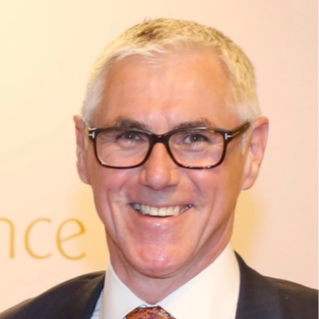 Nigel was appointed in 1991 as a Consultant Plastic Surgeon with a major interest in Cleft, Craniofacial and Paediatric Plastic Surgery. Throughout his career he has championed patient safety and openness in the presentation of surgical results. Nigel is the Immediate Past President of the Federation of Surgical Specialty Associations (FSSA), a position at the top level of the surgical establishment in the British Isles. As President Nigel was the interface between the 4 Surgical Colleges in the British Isles, the NHS and other bodies, including PHIN, and is also an invited member of the Council of the Royal College of Surgeons of England.
He chairs the MHRA's Plastic Reconstructive and Aesthetic Surgery Expert Advisory Group and also the Steering Group of the Centre for Appearance Research at the University of West of England, the foremost research group into visible different in the world. Nigel holds a Master in Laws from Cardiff University and is a Founding Fellow of the Faculty of Medical Leadership and Management.